About Compliance
Our Compliance covers much more than regulatory compliance and the prevention of criminal liability of the legal entity (RRPJ).
We provide services to public and private companies with proven experience in multiple sectors: banking and finance, insurance, construction and real estate development, food, hospitals, cosmetics and hygiene, passenger transport, railways, installations and assemblies, tiles, perfumery, fashion, mutual insurance companies, foundations, consultancy, industrial furniture, etc.
Mixed teams made up of expert consultants and lawyers, certified by the main professional associations of Compliance.
Personalised and on-site services, adapted to each client, following the methodology of the main national and international standards (ISO 37301, UNE 19601, UNE 196021, ISO 37001, ISO 31000…).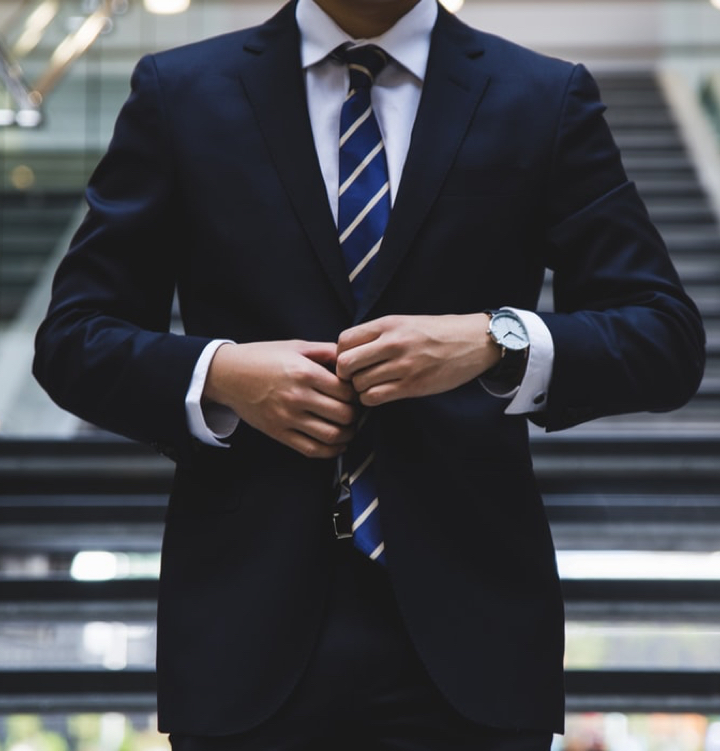 A differentiated approach
Companies' needs for compliance advice have increased significantly in recent years, due to regulatory pressure, internationalisation and increasing extraterritoriality, reforms of the Spanish Criminal Code, the latest national and international standards and the evolution of commercial relations.
In response to this need, BROSETA offers organisations a pioneering advisory service which, integrating legal and consultancy services, offers personalised business solutions aimed at strengthening compliance systems of all types (regulatory, criminal, etc.) of internal control and good governance.
The area of Governance, Risk & Compliance combines the legal strengths already existing in the different lines of business of BROSETA, with the practice of expert consultants, certified in compliance and with previous experience in companies which, supported by state-of-the-art technology, offer a differentiated and competitive service which, to date, does not exist in the market.
BROSETA has a complete offer for any organisation, complementing the prevention offered by the Compliance area, with specialised departments in Litigation, Data Protection, Employment, Commercial, Administration, Tax, Criminal, CSR, etc., led by recognised experts.
What do we offer?
The only comprehensive solution, with a guarantee of professionalism and independence, which will avoid potential conflicts of interest with auditors and other legal advisors.
Multidisciplinary teams of expert consultants in compliance and risk who, together with lawyers, combine their experience and strengths in the prevention, detection and management of legal and compliance risks.
Legal protection and operational efficiency for the development of business, with the guarantee of evidence of compliance with applicable standards and laws.
Practical approach, beyond strictly theoretical models, implementing Compliance solutions adapted to the nature and characteristics of each organisation.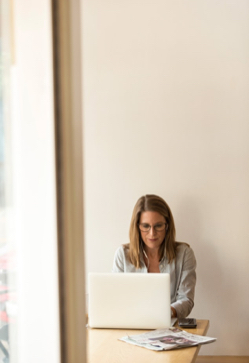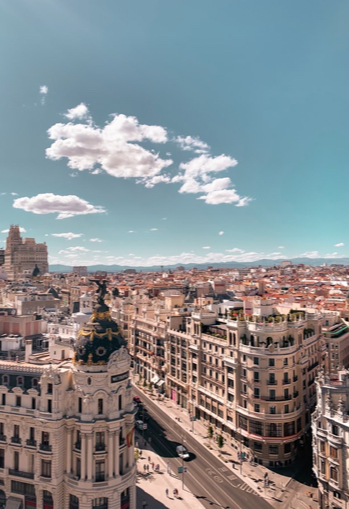 Our Experience
We are members of the main associations of Compliance and Prevention of Money Laundering in Spain:
─ Design and implementation of Compliance Management Systems
─ Design and implementation of Crime Prevention Models
─ Design of the Compliance Function and formalisation (Minutes / bylaws, participation in the Committee…)
─ Compliance function support and outsourcing of activities
─ Implementation of Action Plans.
─ Training in Compliance.
─ Evaluation of Criminal and Regulatory Risk Maps.
─ Preparation and updating of Regulatory Frameworks.
─ Design, preparation or review of Codes of Ethics, policies, protocols, procedures, etc.
─ Design, implementation and procedures of Ethical Channel.
─ Internal Investigations and Investigation of Files.
─ Verification and audit of Compliance Systems and Prevention Models.
─ Monitoring and preparation of certification processes (UNE 19601, UNE 19602, ISO 37001…)
─ Generation of information and awareness content and promotion of compliance.
─ Design of Strategic Plans, Annual Compliance Plans and preparation of Annual Compliance Reports.
─ Codes of Ethics and Conduct.
─ Codes of Good Governance.
─ Advice and review of the governance model.
─ Good Corporate Governance practices.
─ Internal Rules of Conduct and the Stock Market.
─ Statements of Non-Financial Information (EINFs).
─ Training for Boards, Committees, Compliance Officers, control units and professionals in general, in ethical and compliance matters.
─ Corporate Social Responsibility (RSC).
Risk Management and Intelligence
─ Risk management of all kinds (comprehensive models, templates and procedures, risk approach).
─ Internal control systems for all industries and lines of business
─ Third-party risk assessment.
─ Review of procedures and improvements in internal control.
Money laundering prevention services
─ EXTERNAL EXPERT'S REPORT: If your organisation is a subject obliged by the PBCFT legislation, you have to make an annual review of the measures and internal control bodies that you have established in the field of PBCFT. At Broseta Compliance we carry out this examination and issue reports in accordance with the provisions of current legislation.
─ PBCFT TRAINING: Spanish legislation establishes the obligation to provide adequate training in the field of PBCFT. At Broseta Compliance we can design your training in the field of CBCPF, in a personalised manner and adapted to your business, combining theory and practice and adapting the training sessions to those attending.
─ ADVICE AND COLLABORATION FOR THE DESIGN OF PBCFT PROCEDURES: If you do not have PBFCT procedures, if your procedures have become obsolete, if you are starting up new activities or lines of business subject to PBFCT regulations, if the external expert has recommended that you update, modify or adapt your internal PBFCT regulations, Broseta Compliance will advise, help and accompany you in the establishment or adaptation of your internal PBFCT regulations, including the establishment of the PBFCT control and risk management bodies.
─ BC and FT RISK EXPOSURE ANALYSIS: You have not performed your BC and FT risk exposure analysis, your risk exposure analysis has become outdated, you have new products, new service lines, you operate in new locations, new BCFT risk factors have become apparent, Broseta Compliance helps you prepare or update your BC and FT risk exposure analysis.
─ EXTERNALISATION OF THE PBCFT TECHNICAL UNIT FUNCTIONS: If you do not have a sufficient structure to carry out the functions of a PBCFT technical unit, if the authorities have recommended that you strengthen the supervision and control procedures of your operations, if you need to strengthen your technical unit, at Broseta Compliance we can help you and we can provide you with trained personnel with experience as PBCFT technicians and analysts.
─ ADVICE TO THE PBCFT CONTROL BODIES: From Broseta Compliance we can advise the Internal Control Body on PBCFT for the proper performance of its functions. We can also provide support to the PBCFT control bodies in the case of situations such as inspections by the authorities, establishment of corrective plans, or other situations in which our expertise can facilitate compliance with the obligations and functions of the internal control body.
─ COLLABORATION FOR THE DEFINITION OF PBCFT ALERTS: From BROSETA COMPLIANCE we can help you in the definition and establishment of a system of PBCFT alerts, which will help you manage the BC and FT risks that your organisation faces.
─ SCREENINGS: If you do not have a tool to verify and check the status of your clients and their real owners as Publicly Responsible Persons (PRP), if you cannot check whether any of them are included on the lists of sanctions or if there is negative news about them that could mean non-compliance with current legislation or a risk to your reputation, at Broseta Compliance we have the means and tools to help you manage these issues.
A team of more than twenty expert consultants, made up of economists and lawyers, graduates with postgraduate training in the fields of Compliance, Prevention of Money Laundering, Risks, Socio-Economic Crimes, Financial Research and Asset Recovery, Internal Audit, Business Management, Financial Management, Market Research and Techniques…
We provide on-site service throughout the Iberian Peninsula. Consult us for services in other countries.
Join the team
BROSETA is committed to all those people who have excellent training, focused on adding value to the Firm.
Unirse
Filter by
Area
All

Banking and Finance

Bankruptcy, restructuring and insolvencies

Competition and EU Law

Corporate and Commercial

Criminal Law

Employment

Family Business

Governance, risk & compliance

Intellectual property and Industrial property

M&A and Private Equity

Privacy, IT and Digital Environments

Procedural and Litigation

Public Law

Tax

Wealth Management
Sector
All

Food and beverage

Automotive industry

Aviation

Construction and infrastructures

Sports and entertainment

Distribution

Digital Economy

Energy and Ecological Transition

Industry

Real Estate

Mobility

Life Sciences

Financial Sector / Fintech

Public Sector

Insurance

Start ups and entrepreneurship

TMT

Transport and logistics
Do you have any doubt? Contact us