Back to the list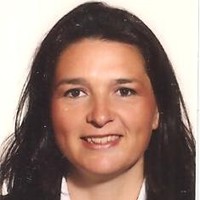 EXPERIENCE
Prior to BROSETA, she was controller and financial director of Ibermanta, as well as an economist at Fuster y Asociados, forming part of the team of various bankruptcy administrators, managing bankruptcies such as BM3, Grupo Mafort, Grupo Cyes, Grupo VGO, Tersicia, Construciones Ker and Ker Dua and Carlos Descals, among others.
EDUCATION
Diploma in Business Studies from the University of Valencia; Degree in Business Administration and Management, Master's in Bankruptcy Administration and Expert in Management, Organisation and Management from the UNED; Expert in Bankruptcy Law from INEDE.
Economist with experience in the management of insolvency proceedings, both in the common phase and in liquidation. Consultant, advisor and specialist in business restructuring.