BROSETA, the first Spanish firm to seal an agreement for the promotion of women in management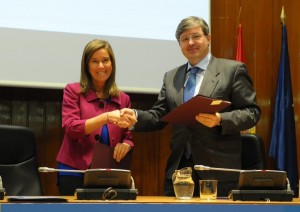 BROSETA's Managing Partner, Luis Trigo, and the Minister of Health, Social Services and Equality, Ana Mato, have signed a collaboration agreement to promote the balanced participation of women and men in positions of high responsibility of the company.
BROSETA thus becomes the first national law firm to sign this deal and goes one step further in its commitment to equality and non-discrimination policies implemented by the firm and inherent in the values of the firm.
The agreement that BROSETA has signed, and which has also been signed by a select group of leading national and international companies at the Headquarters of the Ministry of Health, Social services and Equality, reflects the commitment of these companies in the promotion of women, balanced presence in the processes of selection and career development of the company, encouraging the identification and training of women. He also mentions another aspect included in the values of BROSETA, the establishment of organisation and flexibility of working time measures that facilitate the reconciliation of work, personal and family life.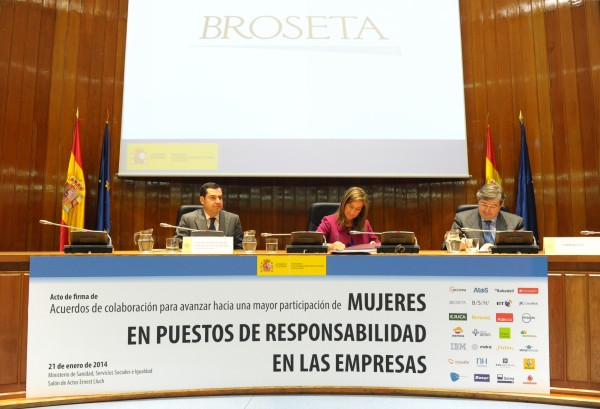 Another of the commitments of the agreement is aimed at respecting the equality of opportunities in all promotion processes, and without prejudice to the principles of merit and ability. In addition, the firm take into consideration the principle of balanced presence when a vacancy occurs in a management place, the directors or the renewal of a member of the governing body.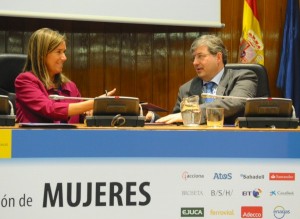 For its part, the Ministry of Health, Social services and Equality is committed to facilitating the participation of BROSETA in a pilot initiative that includes high level training, and programs, coaching and mentoring through 2015. 

The companies that have signed the agreement along with BROSETA include Acciona, Banco Santander, Ferrovial, Repsol, Enagás, IBM, Iberdrola, Indra, Mutua Madrileña, Sacyr, Vodafone, NH Hoteles, Banco Sabadell, Caixabank, Adecco and BT Spain, among others.