BROSETa recruits Patricio Gil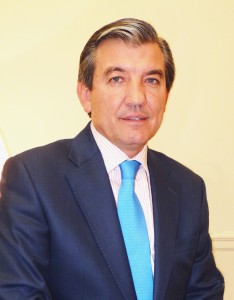 The Public Sector lawyer and specialist consultant Patricio Gil Olmedo, joins BROSETA as 'of counsel' to strengthen the Public Sector Department of the firm.
With nearly 25 years of experience, the vast majority of which was spent in the senior management of companies like Indra and consulting firms such as Deloitte and PwC, Gil Olmedo will bring BROSETA his experience in Business Advisory and his extensive knowledge of national and international public and private bodies.
For the managing partner of BROSETA, Manuel Broseta, "the situation in the public sector requires us to innovate and be more creative and effective in the solutions we offer to our customers, and Gil Olmedo joining us responds precisely to this need due to his experience and knowledge of the sector."
The new 'of counsel' of BROSETA has been director of business development in the Public Sector Advisory Department at Deloitte, has held management positions in the Market of Public Administrations and Health at Indra (2002-2010) and has served as senior manager in the Government and Health Department at PwC (1999-2002), as well as other senior positions in companies such as CoopersLybrand, Aserpocal (Argentaria Group) and European Management Consulting (Banesto Corporation).
Patricio Gil Olmedo graduated in law at the University of Valencia and received a Master's Degree in Advice to Businesses from the Business Institute (IE). In addition, he has a taken a Program on General Directorate (PDG) at IESE, as well as several courses on High-Level Relations, Strategic Management, Commercial and Educational Activities in Spain, United Kingdom, Germany, France, Belgium and the United States.
Additionally, he has published numerous opinion pieces in the media and has participated as a speaker and moderator at various seminars and conferences.