Alejandro Ríos Assumes Control of BROSETA in the Valencian Community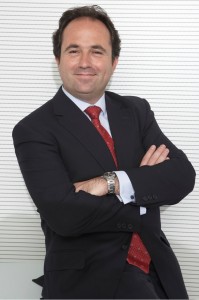 Alejandro Ríos, until now Head of the Commercial Law Department of BROSETA, has been appointed Director of the Office in the Valencian Community. With his new responsibility, Alejandro will lead and co-ordinate the BROSETA business in the region, acting in an integrated manner with all departments and highlighting the multidisciplinary nature of the firm.
Linked to BROSETA since 1998, Alejandro Ríos has extensive experience in financial and stock market law and family businesses. He is an advisor to different companies as well as non-profit organisations, President of the Commercial Law section of the College of Lawyers of Valencia, and in the academic field directs the Master's Degree in legal consulting to companies for the Foundation for Stock Market and Financial Studies and is also a teacher on various Master's Degree programs in institutions such as EDEM and the University of Valencia.
For Luis Trigo, Managing Partner of the firm, "Alejandro Ríos has extensive knowledge of the Valencian market, his own office and possesses the skills of strategic vision to identify the opportunities and services that will be required by companies".