Adolfo Martin has joined the Tax Department of BROSETA Abogados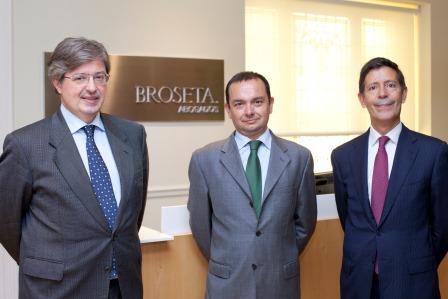 The Professor of financial and tax law from the University of Cádiz is a leading specialist in international taxation and tax law in the European Union.
The Professor of financial and tax law from the University of Cádiz, Adolfo Martín Jiménez, joins as Consultant (of-counsel) to the Tax Department of BROSETA Abogados which is led by Carlos Dieguez, so strengthening one of the key departments in the firm.
Adolfo Martín has focused his career in the field of international taxation. With qualified training in several European and American universities, he has made numerous contributions, national and international, to the scientific literature in the field, being one of the leading experts on this subject matter. He is the current holder of the 'Jean Monnet' Chair of the European Union (EU tax law), directs the Master's Degree on taxation at the University of Cádiz, and collaborates with the most prestigious national and international journals in his discipline.
His dedication to teaching and research has been combined with extensive experience in law firms, advising public authorities and international institutions or corporations, both national and international.
"His addition to our firm is part of our internationalisation strategy, which has led to the opening of an office in Zurich (Switzerland) and to the development of an Alliance of law firms in Latin America," said the Managing Partner of BROSETA Abogados, Luis Trigo. "Advice to global customers not only requires an international network, but professional training, experience and also global vision", says Carlos Diéguez, also pointing out that "with the addition of Adolfo Martín we see the entry into our team of a professional with exceptional talent and capabilities that are highly valuable and useful for companies that go abroad, non-resident clients who wish to invest in Spain or for those who want to be advised in the ever changing world of international taxation".