Ana María Caneda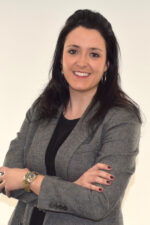 + 34 91 432 31 44
+34 91 432 32 55
Madrid
Graduate in Law from the Universidad San Pablo CEU of Madrid (2009-2013)
Master's Degree in Access to the Legal Profession from the postgraduate school of the Universidad San Pablo CEU, including the 'Expert in Business Law' Diploma, with the bilingual option (2013-2014).
She has carried out an internship in the office of a Notary and, subsequently, in the Litigation and Bankruptcy Department of the firm.
Currently working as a lawyer in that same department.
Languages
Spanish English