Back to the list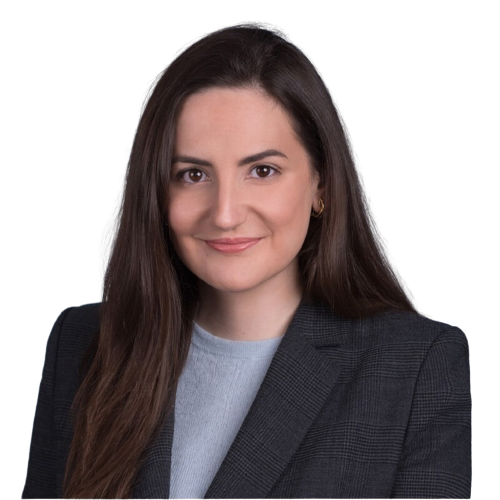 EXPERIENCE
As a practising lawyer, she has experience in inheritance law (testate, declaration of heirs, division of inheritance, etc.), family law, drafting, execution and termination of contracts, claims for breach of contractual obligations, claims for amounts and real rights, among others.
She has worked at the Peralta Vadillo Law Firm, and has also developed her professional career in the Commercial Courts of Madrid, and in the Commercial and Real Estate Registry and the Property Registry No. 3 of Lérida.
EDUCATION
– Degree in Law and Diploma in Business Studies from the Universidad Pontificia Comillas (ICADE).
– Registry and Mortgage Law Programme (Universitat Oberta de Catalunya).
– Specialisation Programme in Civil Enforcement and Civil Procedure (Editorial Jurídica SEPIN).
OTHER INFORMATION OF INTEREST

– Volunteer work at the Nuestra Señora de los Desamparados and San José de la Montaña Homes (Madrid).
– Design, organisation and management of fund-raising activities in support of child-related projects in Benin, Spain, Ethiopia and Venezuela.