Back to the list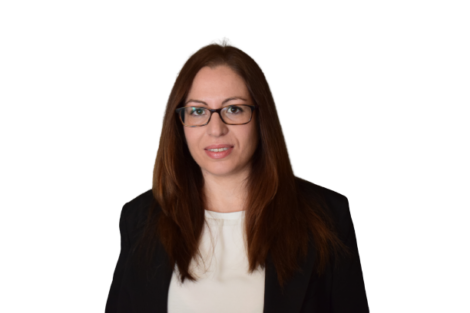 EXPERIENCE
Litigation lawyer, specialising in legal defence (preliminary hearings, trials and incidents); handling and monitoring of insolvency proceedings as an insolvency administrator; drafting of claims and appeals in civil and employment matters (accountancy, evictions, claims for payment, contractual and non-contractual liability, divorces, adoption of measures, dismissals, claims for rights, executions, claims to FOGASA, challenges to rejection agreements and incapacity); drafting and review of contracts in employment, civil and commercial matters (contracts with employees, private contracts, leases, sale and purchase agreements, franchises, contracts between partners, and contracts with suppliers); drafting of claims, pleadings and appeals in employment and social security matters.
EDUCATION
– Law Degree from the Complutense University of Madrid.
– Master's Degree in Legal Practice from the Centro de Estudios e Investigaciones Jurídicas.