José Manuel Copa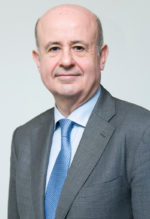 Partner. Head of the Employment Law
+34 91 432 31 44
+34 91 432 32 55
Madrid
Degree in Law and Information Sciences from the Complutense University of Madrid. He has postgraduate training in Employment Relations and Human Resources.
Founding Partner and Director of Copa & Asociados Abogados, a firm specialising in Corporate Employment Law, and since January 2018, Director of the Employment Law department of BROSETA, fruit of the integration of the Copa office into BROSETA.
He has been directly involved in the negotiation of various collective agreements at the business level as well as in processes of restructuring of staff and advice on Employment Law material to industrial and services companies related to Commerce, Mining, the Metallurgical Industry, Automobiles, Telecommunications, etc.
Prior to BROSETA, he was also a partner at the law firms Asesores Legales and Jiménez Astorga Abogados, performing important duties in the field of Employment Law, and he has been Director of Personnel and Employment Relations and a member of the Company Management Committee at Exminesa, a company belonging to the Canadian multinational Cominco.
Speaker and regular teacher on Employment Law at institutions such as the Institute of Business, Institute for International Research (IIR), International Faculty for Executives (IFAES), the School of Industrial Organisation and the Autonomous University of Madrid, among others.
Languages
Spanish English