Jesús Carrasco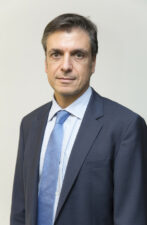 Partner. Litigation Law Department of BROSETA
+34 91 432 31 44
+34 91 432 32 55
Madrid
Degree in Law from the University of Valladolid (Faculty of Law of Burgos).
Wide experience in arbitration and complex litigation in the business field, both in courts and in the pre-litigation phase, in matters related to the real estate and construction sector; distribution and transport; intellectual and industrial property; media, entertainment and sport; international sales and bankruptcy proceedings, among others.
Prior to joining BROSETA, he had a long professional career as a litigation lawyer with positions of responsibility in international firms such as Squire Patton Boggs, Hammonds and Nauta Dutilh, also practising as a First Instance and Instruction Judge in the Provisión Temporal from 1997 to 2000, prior to the start of his legal practice.
Recognised since 2010 by prestigious directories such as Chambers & Partners as one of the best lawyers in his field, both in Europe and in the world.
Languages
Spanish Valencian