Carmen Añó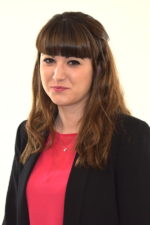 +34 91 432 31 44
+34 91 432 32 55
Madrid
Double Degree in Law and Business Administration and Management from the Autonomous University of Madrid; Master's Degree in Access to the Legal Profession from UDIMA Centre of Financial Studies; Master's Degree in Control, Audit and Reporting from the Paris-Dauphine University (France). Additional postgraduate training in Compliance and Prevention of Money Laundering and Terrorist Financing from the Carlos III University of Madrid, the Centre for Financial Studies (CEF) and the Autonomous University of Madrid.
Professional with experience in the development of comprehensive regulatory compliance projects in service companies, industry and in the public sector; programs for the prevention of corporate crimes based on the requirements of the Criminal Code; implementation of internal control models for the exemption of criminal liability of the legal entity using the COSO methodology; preparation of Compliance procedures (code of conduct, complaints channel, training plans, specific protocols for crimes, etc.); policy development, conflict of interest, etc.
Prior to BROSETA, she developed her professional career in organisations such as PwC, as a consultant in the area of ​​Governance, Risk, Compliance, and BNP PARIBAS, in the Finance Department.
Languages
Spanish English French Catalan